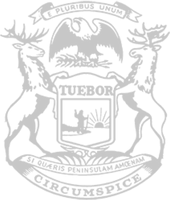 Responsible, bipartisan budget heads to governor's desk for expected signature
Posthumus: Plan funds critical services, local projects while paying down debt
State Rep. Bryan Posthumus (R-Kent County) joined the Michigan Legislature in approving a bipartisan budget that supports key public services, such as schools, law enforcement, and roads, while paying down debt.
The plan will fund state government for fiscal year 2023, which begins Oct. 1 of this year.
Posthumus noted the budget plan fully funds Michigan government while preserving billions of dollars he hopes will make tax relief a real possibility for Kent County families and seniors. Legislators continue to look for common ground with the governor, who vetoed three bipartisan tax plans – a gas tax pause and two proposals for income tax relief – earlier this year.
"This budget reflects the priorities of West Michigan taxpayers, from providing our kids with a quality education to investing in infrastructure to improve our communities and everything in between," Posthumus said. "Funding critical projects is important, but so is paying down our debts. This plan accomplishes both."
The plan prioritizes about $2.6 billion to reduce public retirement system debt, including that of local government employees, educators and school staff, and the state police. Posthumus emphasized that though the sum of the new budget is greater than last year's, much of the additional spending is for one-time spending, not ongoing programs.
Posthumus also helped advocate for local funding projects that were included in the budget approved today, such as $30 million for a 1,200-seat riverfront amphitheater in downtown Grand Rapids, $300,000 for the Kies Road Iron Belle-North Country Trail Connector in Cannon Township, and $300,000 for the Grand Rogue Park in Plainfield Township.
"These economic and community development investments in our local communities are paramount to the future of our area as it continues to grow," Posthumus said. "We're lucky to have so many natural wonders in the greater Grand Rapids area – these projects make them more accessible for the public to enjoy, enriching our corner of the Mitten even more." 
Other highlights of the budget include:
Educating students: The budget allocates more money than ever for education. After last year's budget ensured that students, for the very first time, receive an equal per-student allowance, regardless of where they live, the new plan increases the amount from $8,700 per student to $9,150, including for at-risk preschoolers in the Great Start Readiness Program. There are also significant increased investments in special education and additional help for at-risk students. The plan also prioritizes an additional $168 million for school safety grants and $25 million for school resource officers.
Protecting communities: In addition to regular police funding, support for state and local law enforcement will help officers protect people throughout Michigan and form relationships in their communities. The plan provides $30 million to help meet critical public safety staffing needs with funding for police academies, scholarships, and cadet salaries. To help bring law enforcement and community members together, $16 million will support community policing initiatives and $7.5 million will implement the successful Police Athletic League in communities throughout Michigan, helping foster relationships between officers and residents. Further resources will help upgrade equipment, such as communication towers.
Fixing roads: The plan continues repairs to roads and bridges, building on a $4.7 billion plan passed in March that funded roads, bridges, dams, broadband equipment, and other infrastructure.
Boosting workers and local businesses: The plan provides resources for various programs to help Michigan workers and businesses thrive, including community and economic development, job training like the Going PRO Talent Fund, the Pure Michigan campaign, and more.
The budget, contained in House Bill 5783 and Senate Bill 845, now advances to the governor, who is expected to approve it.
###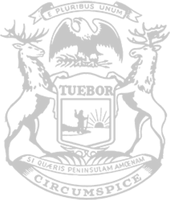 © 2009 - 2023 Michigan House Republicans. All Rights Reserved.
This site is protected by reCAPTCHA and the Google Privacy Policy and Terms of Service apply.