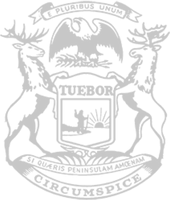 Rep. Wakeman votes to approve Unlock Michigan initiative
Action strikes unconstitutional law abused by governor during pandemic
State Rep. Rodney Wakeman and the Michigan House today approved the Unlock Michigan citizens' initiative to repeal the unconstitutional state law Gov. Gretchen Whitmer used to hold unilateral power over the people of Michigan during the early portion of the COVID-19 pandemic.
"I have a duty to make sure the people of mid-Michigan have a seat at the table when major decisions are being made for our state," said Wakeman, of Saginaw Township. "I'm proud to cast this vote on behalf of the hundreds of thousands of residents who exercised their grassroots power and stood against the governor's unconstitutional power grab."
During the pandemic, Gov. Gretchen Whitmer used the 1945 Emergency Powers of the Governor Act (EPGA) as justification to indefinitely extend Michigan's state of emergency and the executive powers she used to issue heavy-handed orders. The Michigan Supreme Court declared the EPGA unconstitutional last October and the Legislature voted in December to remove the unconstitutional law from the books. However, Gov. Whitmer vetoed the measure.
Even before the Supreme Court decision was issued, concerned citizens started the Unlock Michigan petition to repeal the EPGA, submitting more than half a million signatures in October. After several delays, the initiative finally reached the Legislature this month.
Today's vote in the House had bipartisan support. Now that both the House and Senate have approved the measure, the law will be repealed.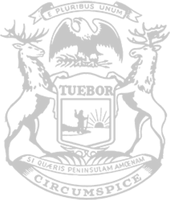 © 2009 - 2022 Michigan House Republicans. All Rights Reserved.
This site is protected by reCAPTCHA and the Google Privacy Policy and Terms of Service apply.