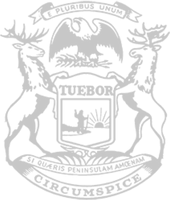 Rep. Slagh plan would force state to review ballot petitions within reasonable time frame
RELEASE
|
February 10, 2021
State Rep. Bradley Slagh, of Zeeland, today introduced a plan to place reasonable timelines for certifying signatures by the Secretary of State as it relates to initiative petitions.
The measure would require the Bureau of Elections to review, and the Board of State Canvassers to completely canvass, initiative petitions within 90 days of submission or 120 days if the petition was submitted within 45 days of a general election.
"Secretary of State Jocelyn Benson has communicated that the average timeline for review and approval of past petitions was around 100 days, meaning the timeline laid out in this plan should give the department ample time to do a thorough review of the signatures," Slagh said. "Citizens work hard to collect these signatures within mandated timelines and should be able to expect the department to perform its work within a reasonable predetermined amount of time."
A current example is a citizens' initiative that would repeal the governor's emergency powers has been awaiting the Secretary of State's review since early October, as there is no mandated approval timeline currently in place for initiative petitions. Slagh said the four-month and counting timeline, with no apparent end in sight, is unacceptable.
"People may get the impression Secretary of State Benson is purposely delaying the approval process of these petitions because it could ultimately restrict the governor's unilateral power," Slagh said. "People need to have confidence in our system of democracy, and they need to get their voices heard. My reform will help to ensure that happens."
House Bill 4200 was referred to the House Elections and Ethics Committee for consideration.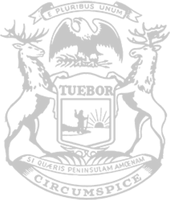 © 2009 - 2021 Michigan House Republicans. All Rights Reserved.
This site is protected by reCAPTCHA and the Google Privacy Policy and Terms of Service apply.