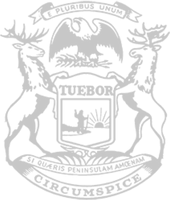 Rep. Roth steps up for law enforcement with 'Stronger Support for Safer Communities' plan
Plan provides funding and tools to help recruit, retain and train police
State Rep. John Roth, of Traverse City, has joined other legislators in a plan to support law enforcement, strengthen the criminal justice system and expand community policing statewide.
Several county sheriffs and local police officers from across the state, as well as representatives from the Chiefs of Police, Fraternal Order of Police, Michigan Sheriffs' Association and Police Officers Association of Michigan, recently joined legislators when unveiling the proposals and outlining needed reforms.
"Our brave men and women in law enforcement put their lives on the line for their neighbors and communities every day they put on the uniform," Roth said. "We must continue to support individuals who do this job to the best of their abilities and do it well. This plan makes needed investments to ensure they have what is needed to do the job and help keep people safe."
The plan includes multiple items to help attract new talent to the profession, develop the skills of existing police officers and fund important services like road patrols and community policing. The changes include the following:
Tuition assistance for people considering the police academy
A work study program to give people an opportunity to consider a career
Incentives for community policing
Incentives for expanded use of body cameras
Incentives for de-escalation training
Access to mental health services for police, corrections workers and other first responders
A signing bonus for new officers
State support for secondary road patrols
State support for recruiting strong candidates into the academies
Roth's proposal includes the work study measure – an added layer to ensure new officers have experience on day one. The plan will provide financial assistance to recruits to job shadow experienced officers prior to attending a training academy.
"This is a great way to get people real training where they're in a car, out in communities and seeing the ins and outs of the job," Roth said. "It's going to create a more experienced officer – which helps law enforcement and people in our communities."
In total, the comprehensive plan includes important policy changes and $80 million in financial support. To begin some of the attraction programs and community policing as soon as possible, the parts of the plan that include a budget component were added to a supplemental budget bill approved by the House last week. Other statutory changes, including future reforms still being developed, will be introduced and discussed in committee in the near future.
More details about the plan are available here.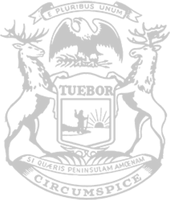 © 2009 - 2021 Michigan House Republicans. All Rights Reserved.
This site is protected by reCAPTCHA and the Google Privacy Policy and Terms of Service apply.