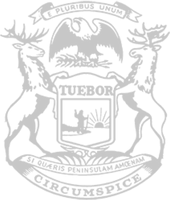 Rep. Roth reacts to governor's Line 5 closure push
State Rep. John Roth today called repeated attempts by Gov. Gretchen Whitmer to shut down Line 5 the wrong move, citing the immense impact doing so would have on jobs and resources throughout the state.
On Tuesday, Roth listened to industry and economic experts in a House Transportation Committee hearing which examined the infrastructural ramifications of Line 5's potential closure. The pipeline provides oil and natural gas to northern Michigan to help heat homes and businesses.
"It was clear from the hearing and it's clear from people I talk to in northern Michigan that a lot of people count on this pipeline," said Roth, of Traverse City. "Taking the pipeline offline isn't the answer. Putting hundreds more trucks on our roads to account for not having the pipeline isn't the answer either. We need a common-sense solution that protects our Great Lakes while efficiently getting needed resources to people in a reliable fashion."
Despite a May 12 shutdown deadline issued by Gov. Whitmer to Line 5 owner Enbridge in November, the company has maintained it will continue to operate the pipeline.
With the arrival of the deadline and Enbridge's continued operation, Whitmer this week sent a letter to Vern Yu, Enbridge's vice president, saying the state will pursue trespassing charges against the company if it continues to operate the pipeline. Whitmer also said the state will explore liability costs if the shutdown date is not adhered to.
Michigan Oil and Gas Association President and CEO Jason Geer explained to the committee the massive logistical stress of suddenly having to put roughly 14,000 barrels of oil per day on truck or rail car without Line 5 in existence. There also isn't the manpower in the form of available drivers or the truck capability to handle such a change, Geer said.
"Two-thirds of our state's production for oil and gas is in northern Michigan," Geer said. "We have to be able to get that production to refineries, so without Line 5 this becomes a much greater challenge for us."
Chris Douglas, professor of economics at the University of Michigan-Flint, laid out cost and resource usage projections for increased trucking compared to using the pipeline.
By using 600 miles of Michigan roadway to make the trip from Superior, Wisc. to Sarnia, Ontario, Douglas used Congressional Budget Office information to estimate that a tanker truck would create roughly $240 in pavement damage round-trip as part of a total cost of $324 round trip. With the estimate that 2,150 would be needed each day to replace the capacity from Line 5, the extra truck traffic would lead to almost $700,000 extra in cost to the state each day. If these trips are made every day, Douglas said, the annual cost would be more than $250 million. Douglas also highlighted increased carbon dioxide emissions estimates from increased trucking.
"The increased emissions would impact our environment in a negative fashion as well," Roth said. "We have to weigh the cost of the alternatives to Line 5 and those costs are steep."
PHOTO INFORMATION: State Rep. John Roth, of Traverse City, listens to testimony in a House Transportation Committee hearing on Tuesday, May 11. Roth and the committee examined the effects of a potential Line 5 shutdown on Michigan's infrastructure.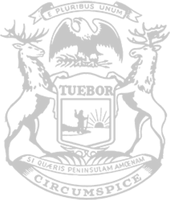 © 2009 - 2021 Michigan House Republicans. All Rights Reserved.
This site is protected by reCAPTCHA and the Google Privacy Policy and Terms of Service apply.