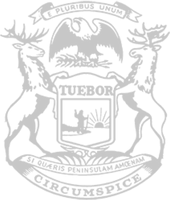 Rep. Roth: Balance of power in state government necessary to preserve voice of the people
Legislator: People have been heard as Michigan House acts on petition initiative
State Rep. John Roth today joined Michigan House colleagues to formally approve the Unlock Michigan petition, which repeals the 1945 Emergency Powers of the Governor Act.
Gov. Gretchen Whitmer used the act to declare an extended state of emergency during the COVID-19 pandemic and issued wide-ranging directives without the approval of the Legislature. The directives impacted lives and livelihoods throughout the state, while negating the ability for people to be represented through their elected officials and have their voices heard.
"This measure isn't a partisan move to take all power away from the governor. It ensures everyone works together even in a time of emergency. This is how the system should work," said Roth, of Traverse City. "Many people I have talked to over the past year feel their voices were not heard as decisions were being made in response to COVID-19. The governor was simply acting unilaterally and the Legislature – a vital conduit to the people – was being largely ignored. It wasn't the right approach, and it stripped people of representation that they rely on."
In October, the Michigan Supreme Court ruled that Whitmer violated her constitutional authority by continuing to issue orders without the approval of the Legislature. A citizens' initiative throughout the summer and fall of 2020 sought to repeal the law and collected over 460,000 valid signatures from Michigan voters.
With the Michigan Senate already approving the measure last week, the initiative now becomes law without the need for the governor's signature – as prescribed by the Michigan Constitution.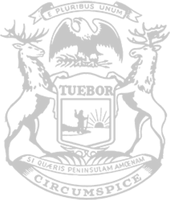 © 2009 - 2022 Michigan House Republicans. All Rights Reserved.
This site is protected by reCAPTCHA and the Google Privacy Policy and Terms of Service apply.