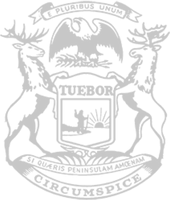 Rep. Griffin votes to approve Unlock Michigan initiative
Rep. Beth Griffin and the Michigan House today gave final approval to the Unlock Michigan citizens' initiative, removing an unconstitutional provision that the governor abused during the COVID-19 pandemic from state law.
"The people of Michigan wanted this unconstitutional law abolished – I've listened to their concerns and am fulfilling their will today," said Griffin, of Mattawan. "No one person should have the kind of unilateral, unchecked power the governor had during much of the pandemic. Removing this law from the books will go a long way toward ensuring the people have a voice when finding solutions to future emergencies in the state of Michigan."
The gubernatorial powers law, established in 1945 but rarely used, was invoked by Gov. Whitmer to seize unilateral control of the state without input of the Legislature early in the pandemic. The Michigan Supreme Court deemed the law unconstitutional.
Unlock Michigan sent the initiative repealing the law to the Legislature by gathering hundreds of thousands of voter signatures. The initiative does not require the governor's signature, and it can't be vetoed.
Separate measures guiding the state's response in emergencies remain in place, with the people of Michigan given a voice through their elected representatives in the Legislature.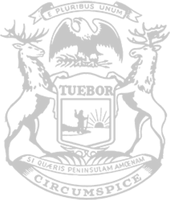 © 2009 - 2022 Michigan House Republicans. All Rights Reserved.
This site is protected by reCAPTCHA and the Google Privacy Policy and Terms of Service apply.