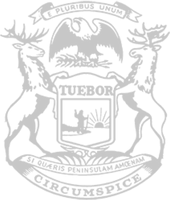 Rep. Frederick: With veto, governor deals another blow to Michigan's small businesses
State Rep. Ben Frederick today criticized Gov. Gretchen Whitmer for vetoing a widely supported plan to help Michigan's small businesses recover from the financial fallout of the COVID-19 pandemic.
Whitmer recently vetoed House Bill 4288, which would have enabled job providers classified as "flow-through entities" to maximize their state and local tax deductions when they pay federal taxes – as larger C corporations are already allowed to do. The governor vetoed the Legislature's plan even though it won broad bipartisan support in the Legislature, passing by an 88-18 vote in the House and a 29-6 vote in the Senate.
"This is another devastating blow to the many families who are pouring everything they've got into their small businesses just to keep the doors open," said Frederick, of Owosso. "It's frustrating that our governor continues to display a pattern of open hostility toward the small job providers in communities across our state that she brought to the brink with mandated economic shutdowns."
Several other states already have approved the change Gov. Whitmer vetoed – including California and Minnesota.
The legislation is designed to protect jobs by keeping more small businesses afloat, while eliminating a tax disadvantage faced by many small, local businesses. The plan could save Michigan businesses hundreds of millions of dollars without hurting state revenue.
"Small, locally owned businesses were hit the hardest during the pandemic," Frederick said. "This one reform could have provided them tremendous relief without costing the state a dime. It's incredibly unfortunate that the governor cannot see how desperately these local businesses need help to stay afloat."
Frederick pointed out that the governor has vetoed bipartisan small business relief proposals multiple times, vetoed a bipartisan proposal that would have given job providers a tax credit for personal protective equipment costs endured during the pandemic, refused to refund fines issued to businesses found in violation of orders later ruled unconstitutional, and said no to a grace period for property tax payments on buildings her orders shuttered.
"While the governor speaks about the importance of those small job providers who are struggling to remain in business after her destructive shutdown policies, her actions over the last several months tell a very different story," Frederick said. "This veto continues a pattern of not just ambivalence, but outright hostility toward smaller job providers which we've seen from this administration time and time again."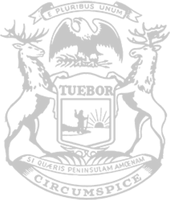 © 2009 - 2022 Michigan House Republicans. All Rights Reserved.
This site is protected by reCAPTCHA and the Google Privacy Policy and Terms of Service apply.