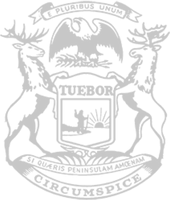 Rep. Frederick: House approves K-12 budget, fully closes funding gap between districts
State Rep. Ben Frederick and the Michigan House in a wide bipartisan vote approved a budget plan for the upcoming fiscal year with record-high investments in K-12 students.
Frederick, of Owosso, said the plan invests more in every student while finally and fully eliminating the funding gap between districts, one of his longtime goals.
"For decades, kids in smaller, rural schools – including every district I represent – have gotten less funding than those in more affluent areas," Frederick said. "I have repeatedly voted to fix this disparity and ensure all Michigan children are treated equally. No longer will students in our community be valued at hundreds of dollars less than their peers in other communities."
The plan dedicates $16.7 billion to the school aid fund – up nearly 8 percent overall from the current year. All Michigan schools will receive $8,700 per student. This provides an additional $589 per student (up 7 percent) for districts currently at the minimum foundation allowance, and an additional $171 per student (up 2 percent) for schools now at the maximum guaranteed foundation allowance.
Other highlights of the plan include:
Federal COVID relief funding with equalization payments to ensure every school gets at least $1,093 in additional funding per student. More than $4 billion in federal COVID relief for schools was approved overall today, in addition to the money in the regular school aid fund for next fiscal year.
The Great Start Readiness Program receives an additional investment of $168 million to significantly increase the amount of funding per child while also adding thousands of new openings statewide.
More resources are invested in special education, career and tech equipment, and many other initiatives to help give every student a better chance to thrive.
A one-time $560 million investment into the school retirement system will help ensure promised benefits get paid while freeing up money for the classroom in future years.
The funding measure now advances to the Senate for further consideration.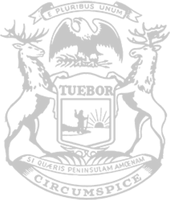 © 2009 - 2022 Michigan House Republicans. All Rights Reserved.
This site is protected by reCAPTCHA and the Google Privacy Policy and Terms of Service apply.