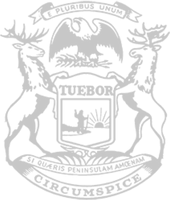 Rep. Fink reacts to relaxed mask mandates, raises questions about governor's motives
State Rep. Andrew Fink, of Adams Township, today issued the following statement after Gov. Whitmer adjusted her statewide mask mandate:
"The governor's decision making without the will of the people or the consent of the Legislature throughout the COVID-19 health crisis has made a mockery of self-government in our state.
"While I am pleased to see common-sense changes being made to our state's mask mandates today, it is clear the governor is simply aligning with the Biden administration and continues to use the pandemic as a means of advancing her own political standings. Just two weeks ago, Gov. Whitmer required two-year-old children to wear masks. Today, she has taken an entirely new position on masks.
"Over the past 15 months, the governor's decision making has been senseless, from banning the purchase of gardening supplies to calling for masked toddlers, the people of Michigan have never once been clued-in on the basis of her unilateral and arbitrary rule making.
"While the people of Michigan can now let out a sigh of relief unincumbered by a mask, none of us can trust that she will not change course or backtrack in her rule making as she has done repeatedly for more than a year."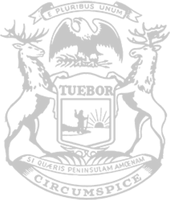 © 2009 - 2021 Michigan House Republicans. All Rights Reserved.
This site is protected by reCAPTCHA and the Google Privacy Policy and Terms of Service apply.