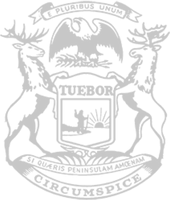 Rep. Damoose: Unlock Michigan done deal, defunct law ditched
In a House vote approving the Unlock Michigan petition, state Rep. John Damoose backed the repeal of an unconstitutional law Gov. Gretchen Whitmer used to impose onerous restrictions on the people of Michigan during the COVID-19 pandemic.
"Students, workers and small business owners are still feeling the effects of Gov. Whitmer's misguided lockdowns," said Damoose, of Harbor Springs. "Unlock Michigan will guarantee no governor can abuse the unconstitutional emergency powers law she used to bypass the Legislature, cripple the economy and close schools."
Between March and October 2020, Whitmer claimed her COVID-19 mandates were rooted in the Emergency Powers of Governor Act of 1945 (EPGA). She said this law enabled her to declare an indefinite emergency and issue broad orders unilaterally, but the Michigan Supreme Court struck down the EPGA and Whitmer's actions as unconstitutional.
Unlock Michigan was proposed by citizens to repeal the EPGA, and over 460,000 residents across the state signed the petition to send it to the Legislature. Under the constitution, the House's approval today finalized the initiative and will put it into effect. The Senate backed the initiative last week, and the governor's approval is not needed to enact a citizens' initiative.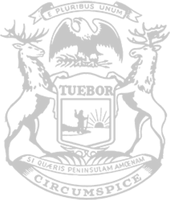 © 2009 - 2022 Michigan House Republicans. All Rights Reserved.
This site is protected by reCAPTCHA and the Google Privacy Policy and Terms of Service apply.