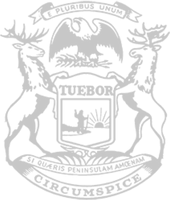 State Rep. John Damoose, far right at rear table, and state Rep. Mary Whiteford, standing, meet with Northern Michigan mental health experts in Sault Ste. Marie on Friday, June 25, 2021.
Rep. Damoose hears from Northern Michigan mental health experts
State Rep. John Damoose last Friday hosted a symposium in Sault Ste. Marie to discuss mental health care with experts from Northern Michigan.
"Bringing people together to find solutions and improve our state is my most important job as state representative," said Damoose, of Harbor Springs. "Mental health is often easy to overlook — a fact that makes proper care even more important. The experts who invest their time and energy to promote mental health have a goldmine of experience and information, and I know their expertise and efforts will continue to benefit the people of Northern Michigan."
At the event, Damoose met with 25 mental health professionals and other representatives from across the 107th District including the Sault Ste. Marie Tribe of Chippewa Indians, Hiawatha Behavioral Health, Central Wellness Network, North Country Community Mental Health, Great Lakes Recovery Center, War Memorial Hospital, Mackinac Straits Health System, McLaren, Munson Healthcare, and the Eastern Upper Peninsula Intermediate School District Youth Mental Health Committee.
Also joining Damoose at the symposium was state Rep. Mary Whiteford, a registered nurse who chairs the House Appropriations Subcommittee on Health and Human Services. Whiteford discussed legislative efforts to improve mental health care in Michigan, such as a 24/7 hotline to provide assistance and information for individuals with mental health needs. Creation of the Michigan Crisis and Access Line (MiCAL) was spearheaded by Whiteford, and the hotline is already operating in the Upper Peninsula and Oakland County.
"Rep. Whiteford has been a leader in our state on issues of health policy, especially on support for mental health," Damoose said. "I am very grateful she traveled here all the way from Southwest Michigan to share her insight into ongoing efforts to strengthen mental health care in our state."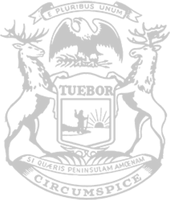 © 2009 - 2021 Michigan House Republicans. All Rights Reserved.
This site is protected by reCAPTCHA and the Google Privacy Policy and Terms of Service apply.