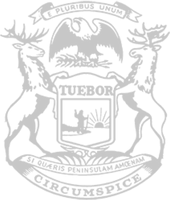 Rep. Damoose: Bipartisan plan would jumpstart expansion of vehicle charging stations
State Rep. John Damoose on Tuesday testified before the House Committee on Energy in support of his bipartisan plan to accelerate construction of new charging stations for electric vehicles.
"I love the oil and gas industry: It helps energize our modern, technological world, but there is no doubt that many of the vehicles of tomorrow will run on electricity," said Damoose, of Harbor Springs. "Michigan's auto manufacturers and suppliers are working hard to develop electric vehicles, and new car companies are cropping up to fill the electric market. However, the demand for these vehicles is expanding faster than the infrastructure necessary to keep them moving. Allowing charging stations at highway rest stops will help Michigan drivers stay on the road."
Damoose and several House colleagues introduced House Bills 4801-4805. The bipartisan plan would allow the Michigan Department of Transportation to install electric vehicle charging stations at state rest areas. MDOT would also be allowed to issue permits and enter into leases for third parties to install or operate charging stations at rest areas. Revenues received by MDOT for charging stations would be used to support transportation and infrastructure in Michigan.
Further, the plan would clarify that charging stations would not be regulated as an electric utility under the law. Instead, charging stations would be overseen by the Michigan Department of Agriculture and Rural Development, which also administers requirements for gas stations.
"I want to see Michigan retain its rightful status as the automobile capital of the world," Damoose said. "Our state should take the lead in electric vehicle infrastructure rather than leave it to tech companies on the West Coast."
HBs 4801-4805 remain under consideration by the committee.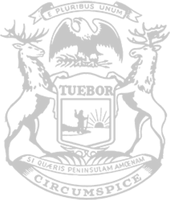 © 2009 - 2021 Michigan House Republicans. All Rights Reserved.
This site is protected by reCAPTCHA and the Google Privacy Policy and Terms of Service apply.