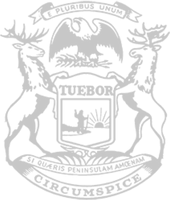 Rep. Borton supports bipartisan plan to improve ethics in Michigan government
State Rep. Ken Borton and the Michigan House of Representatives on Wednesday approved a bipartisan plan to increase ethics requirements for Michigan lawmakers and other state government officials.
"My neighbors in Northern Michigan want to know that government officials are acting with the people's best interests in mind," said Borton, of Gaylord. "By closing loopholes, requiring financial disclosure and increasing disciplinary action, our Michigan government will better serve the citizens of our state. This plan has earned bipartisan support because people of all backgrounds and political persuasions deserve an accountable state government."
The comprehensive, bipartisan plan consists of House Bills 4680-4692 and House Joint Resolution D. The plan:
Creates bipartisan ethics committees in the House and Senate to enforce ethics and conflict of interest laws, investigate allegations of misconduct by legislators and recommend disciplinary action;
Requires legislators and high-ranking elected and appointed executive officials to report their financial resources annually, with the legislative ethics committees and the State Board of Ethics empowered to review disclosure reports for conflicts of interest;
Expands reporting requirements for lobbyists to close a loophole that leaves spending to lobby influential government staff members unreported;
Increases criminal and civil penalties for unlawful lobbying gifts;
Allows the House and Senate to suspend a legislator's pay for unethical behavior; and
Prohibits legislators and executive department heads from becoming lobbyists for two years after leaving office.
Borton and the House approved other important reforms to increase transparency and ethics in government earlier this year, including proposals to extend open records laws to the governor's office and the Legislature, requiring a super-majority for passage of legislation in the last several weeks of a legislative session following an election, and prohibiting lawmakers from voting on legislation in which they have a significant financial interest.
HBs 4680-4692 and HJR D were approved with overwhelming bipartisan support and now advance to the Senate for consideration.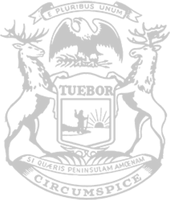 © 2009 - 2021 Michigan House Republicans. All Rights Reserved.
This site is protected by reCAPTCHA and the Google Privacy Policy and Terms of Service apply.