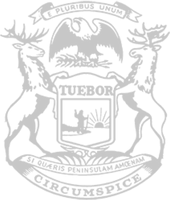 Rep. Beeler blasts Gov. Whitmer for blocking internet access plan
State Rep. Andrew Beeler, of Port Huron, today issued the following statement following Gov. Gretchen Whitmer's veto on Wednesday of House Bill 4210, part of a bipartisan plan to reduce the cost of broadband construction through property tax exemptions:
"This veto is just one more bad decision that can be chalked up to Gov. Whitmer's failed, hypocritical leadership. In the past, she and Lt. Gov. Gilchrist have both emphasized the importance of expanding access to internet service that is fast and reliable, but now she has vetoed a bipartisan plan that would do just that.
"This plan is simple and straightforward, which is why it received bipartisan support in the House of Representatives. By exempting property taxes on broadband equipment installed in underserved communities, we can incentivize service expansions into these rural and urban areas that need better internet. We could help out business owners, workers, parents, teachers, and students in an increasingly digital world.
"Instead, the governor wants to make the perfect the enemy of the good, vetoing a step in the right direction purportedly because it didn't require even faster internet. Gov. Whitmer may have no issues appearing on cable news directly from her Lansing living room, but far too many residents in other parts of the state are struggling to function during the pandemic without a dependable internet connection."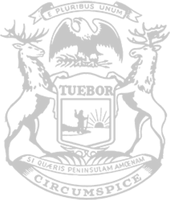 © 2009 - 2021 Michigan House Republicans. All Rights Reserved.
This site is protected by reCAPTCHA and the Google Privacy Policy and Terms of Service apply.