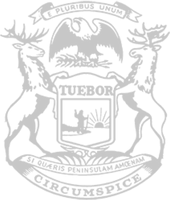 Rep. Alexander supports responsible, balanced budget
State Rep. Julie Alexander, of Hanover, today issued the following statement following approval of a budget in the Michigan House of Representatives this week:
"This week, I was proud to support a balanced budget that uses taxpayer dollars to help families in our Jackson community and across our state. The fiscally responsible House plan pays down debt, invests in our future, repairs our infrastructure and holds elected officials accountable.
"The people of Michigan work hard to provide for their families, and they know what it is like to spend only what you can afford. This plan applies the same principle to our state government through a balanced, responsible budget. Michigan has received some extra funds from the federal government, and our plan acknowledges that our state can't rely on this money in future years. That is why our plan uses the federal dollars to support one-time programs and pay down debt so our state can continue to allocate resources responsibly, and other parts of the plan invest and save money so we can count on resources well into the future.
"In addition to fiscal responsibility, our budget is responsible because it includes measures to hold government officials accountable to the people they represent and the laws they have sworn to uphold. Over the last year, I have heard from many in our Jackson community about their frustrating experiences with delays in obtaining essential services. Our budget includes provisions to require unemployment offices to offer full-time, in-person services and Secretary of State branch offices to make in-person appointments available without requiring an appointment. The House plan also ensures that the people's elected legislators can pass budgets in the future without administrative shell games to move money around after the fact.
"Finally, whether you drive or ride, everyone knows the importance of dependable roads. Our plan allocates $7 billion to roads and transportation. This includes investing money toward paying down road bonding debt.
"One of the most important duties I have as a state representative is to ensure that state resources are spent responsibly on behalf of Michigan taxpayers. The House plan I supported this week is a balanced budget that spends the people's money wisely."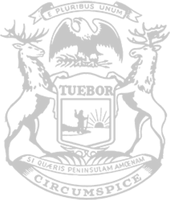 © 2009 - 2021 Michigan House Republicans. All Rights Reserved.
This site is protected by reCAPTCHA and the Google Privacy Policy and Terms of Service apply.