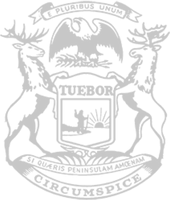 State Rep. Julie Alexander, of Hanover, speaks at the state Capitol on Monday, May 24 to honor Maurice Imhoff for his historical preservation efforts. Alexander presented Imhoff with a legislative tribute to recognize his accomplishments.
Rep. Alexander honors Jackson student for historical preservation efforts
State Rep. Julie Alexander on Monday honored Maurice Imhoff of Jackson at the state Capitol for his efforts to memorialize a Civil War regiment and preserve its battle flag.
"Michigan was crucial to the fight to preserve our nation and extend freedom and equality to all during the Civil War, and Maurice's work to preserve that history and share it with the people of our state is truly worthy of our recognition and gratitude," said Alexander, of Hanover. "It was my privilege to honor this motivated young student of history, who has a bright future ahead of him. I know our Jackson community is proud of Maurice and his noble efforts."
Alexander presented a legislative tribute to Imhoff at a Monday event hosted by the Michigan Capitol Commission and its Save the Flags initiative for preservation of Michigan battle flags. The event recognized Imhoff for his work to preserve a flag used by the 102nd U.S. Colored Troops (U.S.C.T.) regiment in the Civil War.
Imhoff, a student at Northwest High School in Jackson and a 102nd U.S.C.T. reenactor, "adopted" the flag, helping to raise funds for conservation of the flag and a replica for display in the Capitol rotunda. To date, 187 flags in the Capitol's collection have been adopted. He also helped raise $3,200 to pay for signage marking the 102nd United States Colored Troops Memorial Highway in Wayne County, which was named in 2015 but left unmarked due to lack of funding.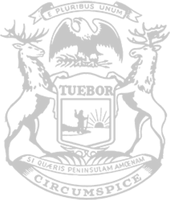 © 2009 - 2021 Michigan House Republicans. All Rights Reserved.
This site is protected by reCAPTCHA and the Google Privacy Policy and Terms of Service apply.