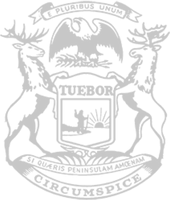 Rep. Alexander: Despite partisan delays, unconstitutional law will be repealed
State Rep. Julie Alexander and the Michigan House of Representatives today approved the landmark Unlock Michigan citizen's initiative to repeal the unconstitutional state law Gov. Gretchen Whitmer used to hold unilateral power over the people of Michigan during the COVID-19 pandemic.
"Our state constitution guarantees the right of the people to propose changes to Michigan law," said Alexander, of Hanover. "Last year, the people did just that, submitting signatures to propose the repeal of an outdated law ruled unconstitutional by our Supreme Court. Hundreds of thousands signed the petition in record time; we in the Legislature heard their voices loud and clear."
During the pandemic, Whitmer cited the Emergency Powers of Governor Act of 1945 (EPGA) as giving her expansive authority to declare a state of emergency indefinitely and issue sweeping orders. In October 2020, the Michigan Supreme Court declared the EPGA unconstitutional because it effectively allowed a governor to exercise the Legislature's lawmaking authority.
Even before the Supreme Court decision was issued, concerned citizens had already started the Unlock Michigan petition to repeal the EPGA, submitting over half a million signatures in October. Secretary of State Jocelyn Benson delayed review of the signatures, but after six months, she reported an estimate of more than 460,000 valid signatures, over 120,000 signatures more than constitutionally required. The report recommended that the bipartisan Board of State Canvassers certify the petition and submit it to the Legislature for consideration.
However, Democratic members of the Board of State Canvassers refused to certify the initiative. The Michigan Supreme Court recently ruled that the canvassers were legally required to approve the petition, and the board voted to certify last week.
"Despite partisan games, the people's right to petition their government was upheld," Alexander said. "The people have rightly called for the repeal of an unconstitutional law that was used to circumvent the Legislature and lock down the citizens of our state indefinitely. I proudly voted to enact Unlock Michigan and take this unnecessary, unconstitutional law off the books so no future governor of any party can claim such broad, unilateral emergency powers."
The House approved the petition today in a bipartisan vote following approval by the Senate last week. Once passed by the Legislature, a citizens' initiative becomes law without requiring approval from the governor.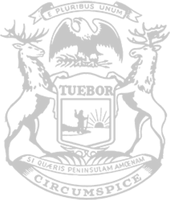 © 2009 - 2022 Michigan House Republicans. All Rights Reserved.
This site is protected by reCAPTCHA and the Google Privacy Policy and Terms of Service apply.