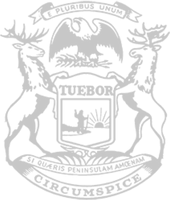 Kahle spearheads bipartisan plan to ensure greater access to affordable quality health care
State Rep. Bronna Kahle is spearheading a plan to provide more accountability and greater transparency of Michigan's Certificate of Need (CON) Commission.
Certificate of Need programs were mandated by the federal government in the 1970s in an effort to control health care costs, but the mandate was quickly removed in the 1980s when the effort began having the opposite effect and actually drove up costs in many areas of the country. Since then, the federal government has encouraged states to do away with their CON laws.
Michigan has one of the most extensive CON systems in the nation. An 11-person appointed commission has broad authority over 18 areas of regulation in the state's health care market, including: hospital beds, nursing homes, psychiatric beds, neonatal intensive care units, MRIs, CT scanners, cardiac catheterization services, and air ambulances.
"Coming out of the pandemic, times remain tough for a lot of people across Lenawee County and across our state. Access to quality, affordable health care is not something Michigan families should have to worry about.  That's why this bipartisan plan is more important than ever before," said Rep. Kahle, of Adrian. "Many high-level health care decisions that affect everyone in our state have been shrouded in secrecy and silence for far too long. Michigan needs greater CON transparency to help make sure everyone has high-quality, accessible, affordable health care in the future."
Representative Kahle's measure, House Bill 5074, is part of a four-bill bipartisan CON transparency package. The bills address four main areas: meeting transparency, department transparency, joint committee transparency and proposed rule transparency. All four bills call for more accountability in the system by requiring the CON Commission to make specific rules, reports, documents and meeting information available to the public within a certain timeframe.
The plan was referred to the House Health Policy Committee for consideration.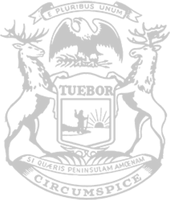 © 2009 - 2021 Michigan House Republicans. All Rights Reserved.
This site is protected by reCAPTCHA and the Google Privacy Policy and Terms of Service apply.