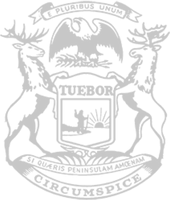 House panel approves Rep. Tisdel plan to protect seniors, vulnerable adults from abuse
The House Committee on Families, Children and Seniors today approved state Rep. Mark Tisdel's bipartisan plan to increase penalties for elder abuse and abuse of vulnerable adults.
"Assault and embezzlement are always immoral, unthinkable crimes, and criminals who would take advantage of our elderly or vulnerable loved ones must be firmly prosecuted and brought to justice," said Tisdel, of Rochester Hills. "This bipartisan plan will increase penalties for those who abuse or defraud the most vulnerable members of our community."
Tisdel and a bipartisan coalition of representatives introduced House Bills 4472-4479. The bills would establish a specific crime to make assault of a vulnerable adult or an elder adult who is at least 80 years old as a misdemeanor with a maximum penalty of a year in prison and a $1,000 fine. An assault that causes injury, pain, mental suffering, serious impairment of a body function or death would be a felony, with increasing maximum prison sentences and fines.
The legislation would also make restraint of an elder or vulnerable adult through violence, menace, fraud or deceit a felony, punishable by up to four years imprisonment and a $5,000 fine. A charge of assault or restraint of an elder of vulnerable adult could be prosecuted in addition to any other charges related to the assault or restraint. The plan would further protect vulnerable adults and seniors by requiring a local area agency on aging to report any known violation to the state promptly.
Current law includes embezzlement from a vulnerable adult as a specific crime, with penalties increasing based on the value of the embezzlement. The bipartisan plan would expand the crime to include embezzlement of an elder adult. Health care professionals, law enforcement officers and other human services workers would be required to report an embezzlement of an elder or vulnerable adult to the county department of social services promptly.
The committee approved HBs 4472-4479 unanimously, and the plan now advances to the entire House for consideration.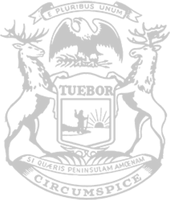 © 2009 - 2021 Michigan House Republicans. All Rights Reserved.
This site is protected by reCAPTCHA and the Google Privacy Policy and Terms of Service apply.