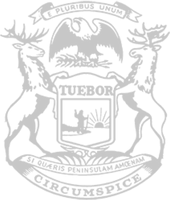 Damoose supports plan to get Michigan back to work, opt out of extra federal unemployment benefits
State Rep. John Damoose and the Michigan House of Representatives on Thursday approved a plan to help fill job vacancies and opt Michigan out of increased federal unemployment benefits.
"Extra federal benefits helped many people in our state get by during the unforeseen hardships of the pandemic," said Damoose, of Harbor Springs. "Now, Michigan is reopening for business, but spectacular local enterprises are struggling to fill good-paying jobs, due in no small part to misguided policies from the federal government and Gov. Gretchen Whitmer's administration.
"While Northern Michigan businesses offer solid career opportunities, increased unemployment benefits are disincentivizing many qualified Michigan workers from applying. Michigan's standard benefits will remain in place, but this plan will end the bonus payments from the federal government that, thankfully, we no longer need in our recovering economy."
Citing the COVID-19 pandemic, the federal government currently provides $300 in extra unemployment benefits per week, scheduled to continue until at least Sept. 4. With the bonus added to state benefits, Michigan beneficiaries can receive as much as $662 per week. House Bill 4434 would bring Michigan in line with the majority of states that have already opted out of the increased federal benefits.
Earlier today, Damoose invited Jeremy Manthei, president of Manthei Veneer in Petoskey, to testify virtually before the House Workforce, Trades and Talent Committee about the manufacturer's struggle to fill good Michigan jobs.
Manthei Veneer manufactures hardwood face veneers as a supplier for the plywood, flooring and furniture industries. Other Manthei companies include steel fabrication and concrete products manufacturing. The companies employ 290 people with an average frontline wage of $18.87 per hour, with full benefits and profit sharing.
Jeremy Manthei observed that about 15% of the business's positions are currently vacant. He also noted that Emmet County, which has roughly 33,000 residents, currently has 1,144 open jobs throughout the county.
"I had the privilege to tour Manthei Veneer in April, and I heard then the same struggles that Jeremy described to the committee," Damoose said. "I will continue to support Northern Michigan job providers in the Legislature, and this plan will help get Michigan workers connected to good jobs."
HB 4434 passed with bipartisan support and now advances to the Senate for consideration.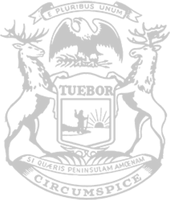 © 2009 - 2021 Michigan House Republicans. All Rights Reserved.
This site is protected by reCAPTCHA and the Google Privacy Policy and Terms of Service apply.